LASTRADA Partners Welcomes New Engineer: Greg Reader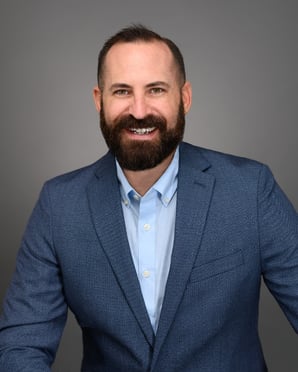 LASTRADA Partners is proud to announce and welcome Greg Reader. Greg begins on December 16, 2019 and will be based out of the El Dorado Hills, California office, where he will play a critical role in customer support and business development, driving growth for LASTRADA Partners across North America.
Greg Reader is an industry veteran, joining LASTRADA Partners with broad experience in construction materials mix design, laboratory testing, and field inspection. Greg most recently worked as technical service specialist with George Reed, Inc., a company specializing in asphalt construction and material production, where he supervised quality control and mix design and trained plant technicians at multiple asphalt facilities in Northern California. At George Reed, Greg Reader was the program administrator for the Environmental Product Declarations (EPDs) program, and published one of the first EPDs for hot mix asphalt in the nation, going on to formally present his experiences to industry in California.
Prior to joining George Reed, Greg Reader worked in various supervisory capacities where he ran QC operations and managed the data for several large asphalt and aggregate producers across Southern California.
Greg has long since been involved in shaping specifications and test procedures in partnership with Caltrans, and will continue to represent industry in committee efforts to revise and adopt new specifications across the state. Under the old RPC (Rock Products Committee), Greg was involved with Section 39 and RAP work groups along with the HMA-LV specification. Under the PMPC (Pavement and Materials Partnering Committee), Greg Reader was the industry chair for the work product group that was responsible for revisions to CTM 125 (Caltrans Test Method 125 – Sampling of Highway Materials) and a test procedure (CTM 306) for lab preparation of test specimens of RHMA-G (Rubberized Hot Mix Asphalt – Gap Graded) materials. Greg is currently working on implementing the revised and new test procedures, including incorporation into California's JTCP (Joint Training and Certification Program).
"I couldn't be more thrilled to welcome Greg Reader to LASTRADA Partners where he will undoubtedly make an immediate impact as we continue to expand the reach and capabilities of our quality control platform," said Dan Ridolfi, president of LASTRADA Partners. "I am particularly impressed with his ability to maintain an unrelenting focus on process improvement, while serving and advocating for his customers. I believe that Greg and the entire LASTRADA Partners team are in an excellent position to provide unique value to the materials industry."

"I'm excited to start this new chapter in my career and to help LASTRADA Partners expand on the success they've already experienced," says Greg Reader. "I'm looking forward to utilizing my depth of real-world experience to accelerate customer success, and to build new, strong, and fruitful partnerships with industry, private sector, and public agencies across North America."
About LASTRADA Partners
LASTRADA Partners is a civil engineering software company bringing together progressive technology and engineering expertise to advance information management and quality control in the construction materials and geotechnical engineering industries. LASTRADA Partners has exclusive distribution rights to the LASTRADA™ quality control software platform in North America.
---
LASTRADA Partners Employment Opportunities
At LASTRADA Partners, our employees are are at the heart of what we do, working cross-functionally to maximize their experience and contributions, and to foster stronger partnerships inside and outside of our organization.
For more information about available positions, contact us at careers@lastradapartners.com.