When it comes to managing a heavy workload, knowing the status of a work request or where your team's workload stands is incredibly important. That's why the Status Bar has become one of the most valuable aspects of the LASTRADA™ Laboratory Workflow Management Module.
What is the Status Bar?
The Status Bar is a simple visual indicator used to identify, at a glance, the progress of all the work in the lab.
As you move through each step in your workflow, you can see the real-time status of tasks change from grey (not started), to yellow (in progress), to green (complete). Each step of the workflow on the Status Bar is clickable, taking you directly to the area in LASTRADA where the work is completed, approved, documented, digitally signed, and distributed.
The Status Bar sits at the bottom of the Laboratory Workflow Management Module, making it easy to see the progress of any testing program or sample in the lab.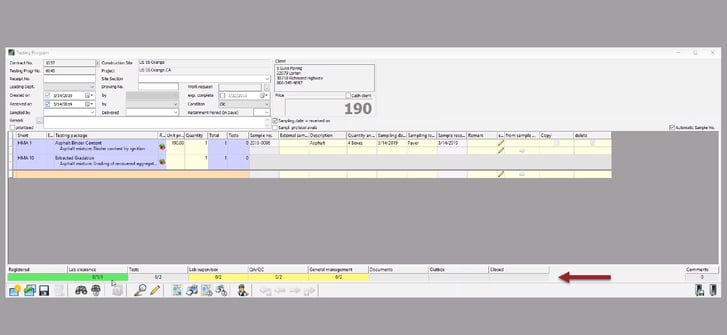 Who Uses It and Why?
The Status Bar can be easily utilized by everyone in the lab, and is actively used by
technicians to easily identify unfinished samples or incomplete work
managers to identify what work is outstanding and what is ready for their sign-off
supervisors to get a current snapshot of the productivity of their team