Two laboratory data sheet examples will be presented in this demo; one for a testing lab, and one for a producer. A pre-printed laboratory data sheet should pre-fill relevant sample header data like sample ID, client and project information, and specifications, with space to write measurements. Testing labs generate laboratory data sheets by pressing the datasheet report button from the laboratory workflow module. A datasheet will be printed based on the tests in the testing program. This sieve analysis example includes sieve overload weights to help technicians confirm the test meets applicable standards.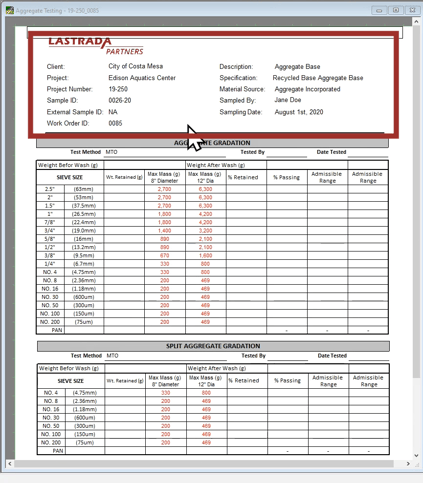 From the aggregate production module, producers click the report button at the bottom to fill the laboratory data sheet. The header information in this aggregate QC template example has been adjusted to show information relevant information for aggregate production. All templates in LASTRADA, including laboratory data sheets, can be further refined to meet your needs.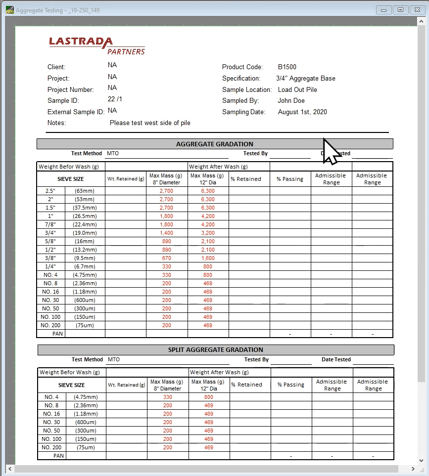 The Customer Resource Center contains a comprehensive selection of customizable, ready-to-use data sheets and other templates.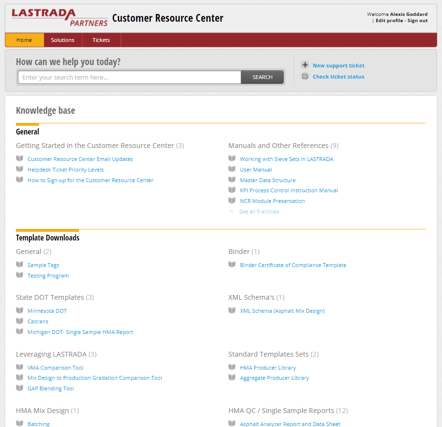 Pre-printing LASTRADA's laboratory data sheets ensures all required header data is included with each written result, making quality management more organized and efficient.