Open a Sample
To begin, open a completed sample in LASTRADA.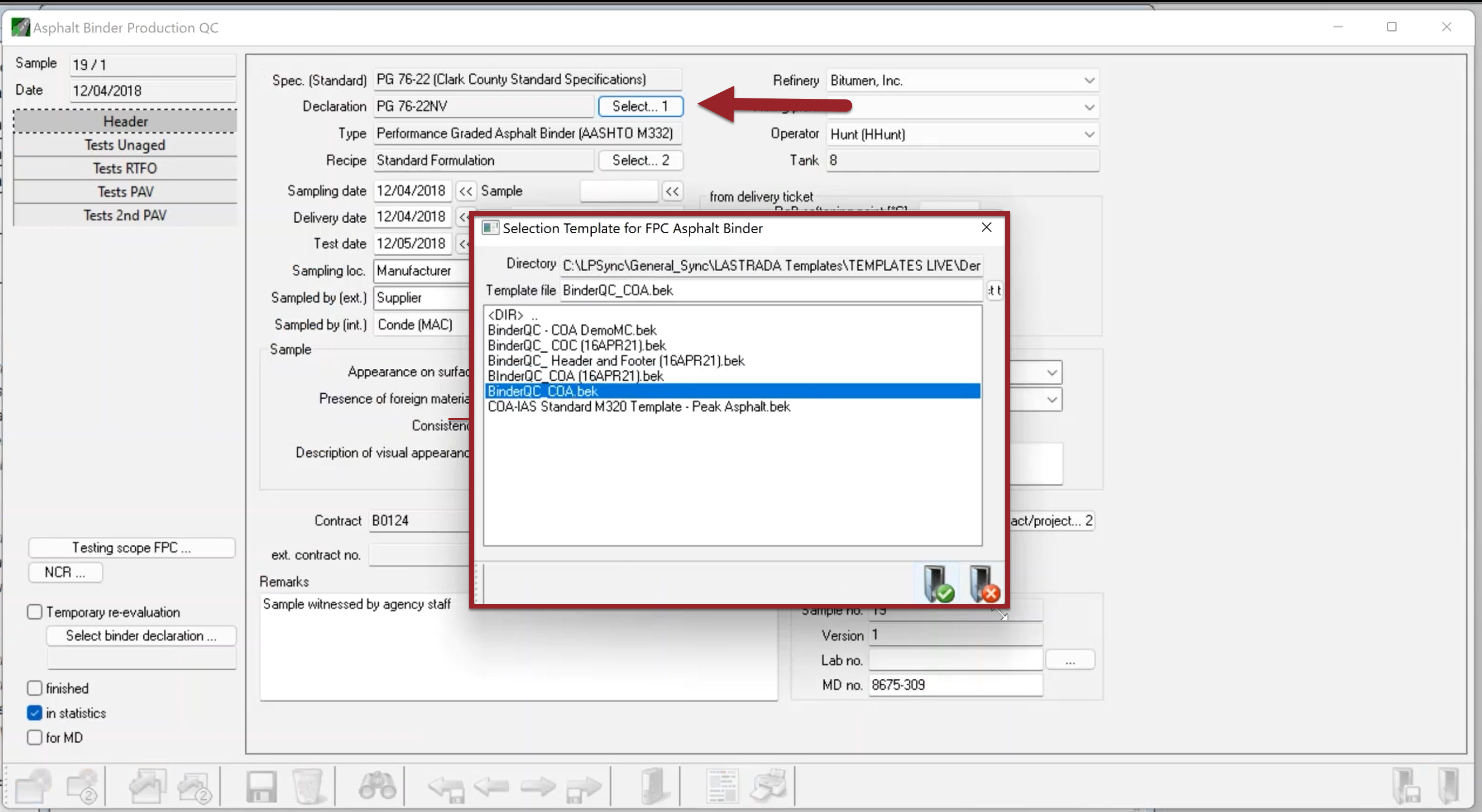 Run a Template
You can use any template to report this sample's data in a Certificate of Analysis. While the format and layout change in each of the examples below, the data does not.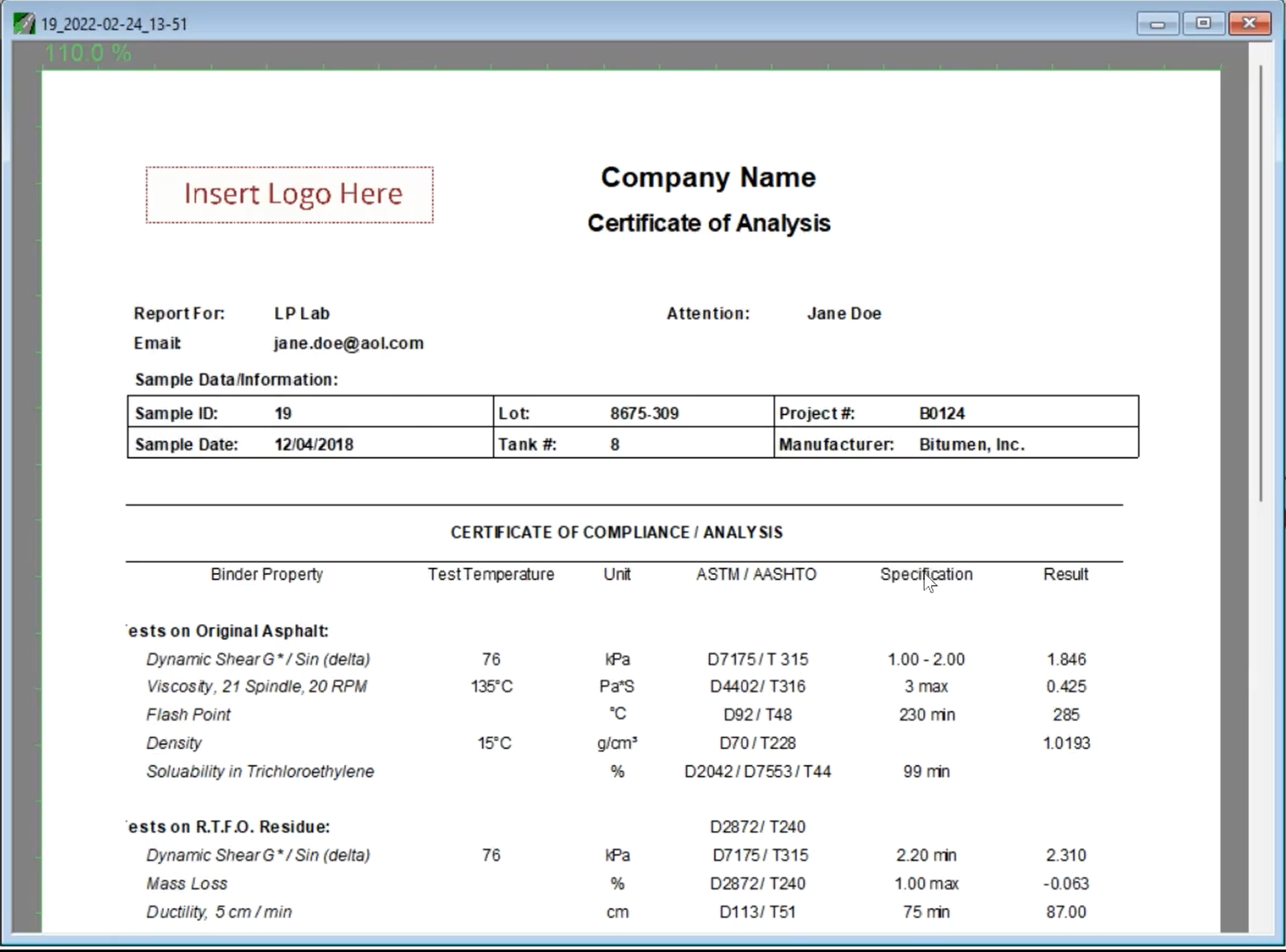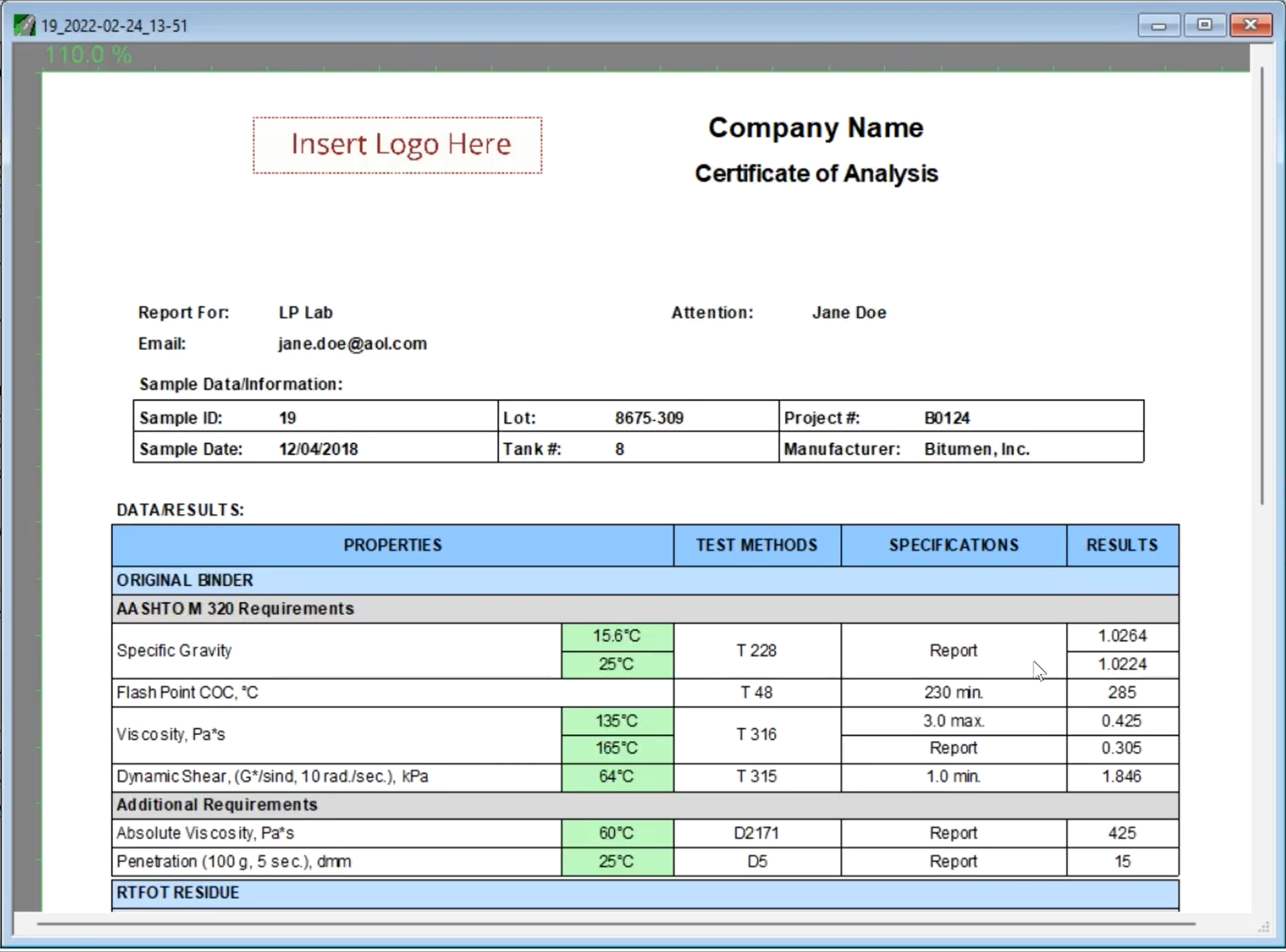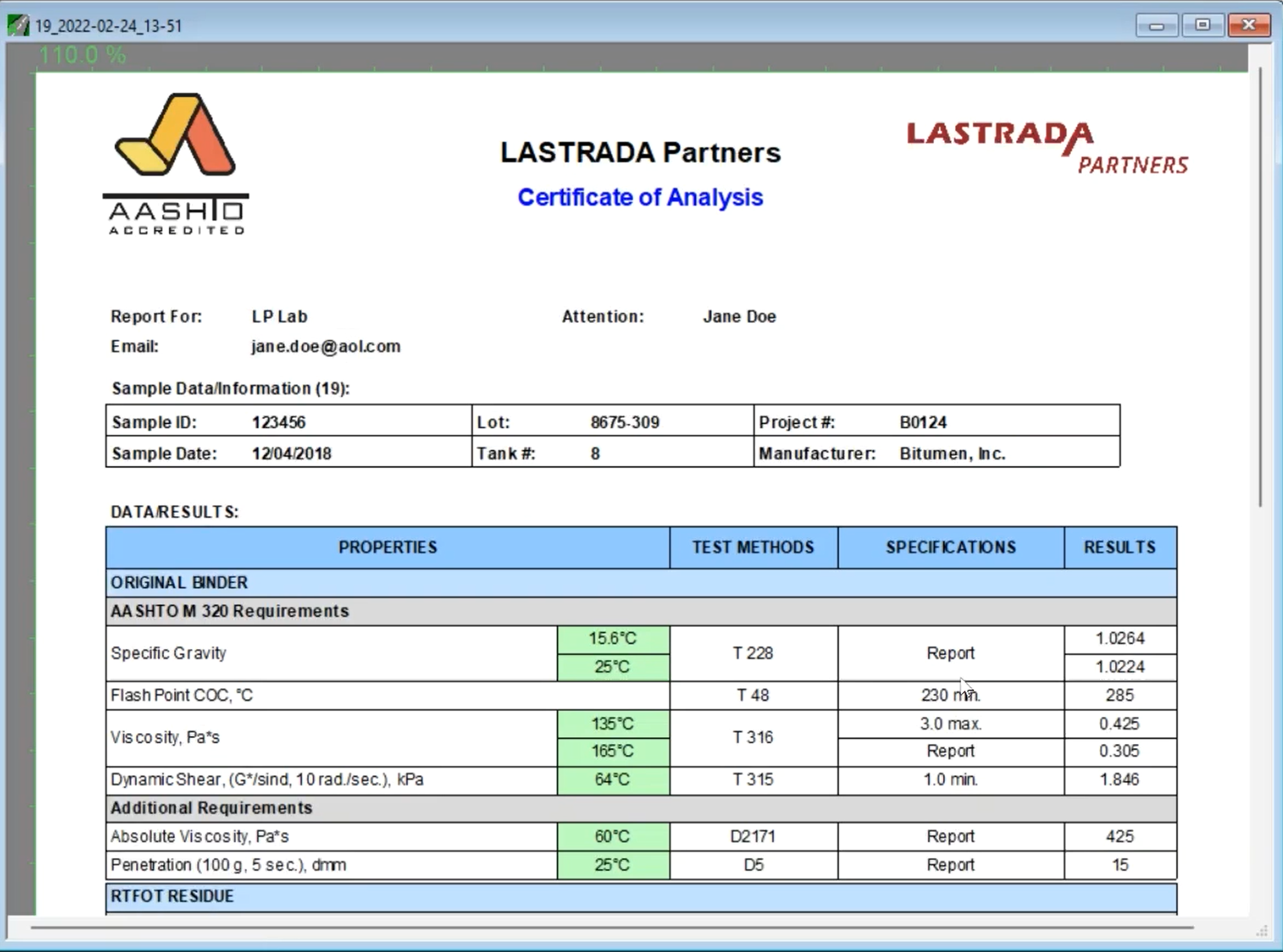 Compare and Report Results
Check the binder against another specification or report the result using this temporary re-evaluation button.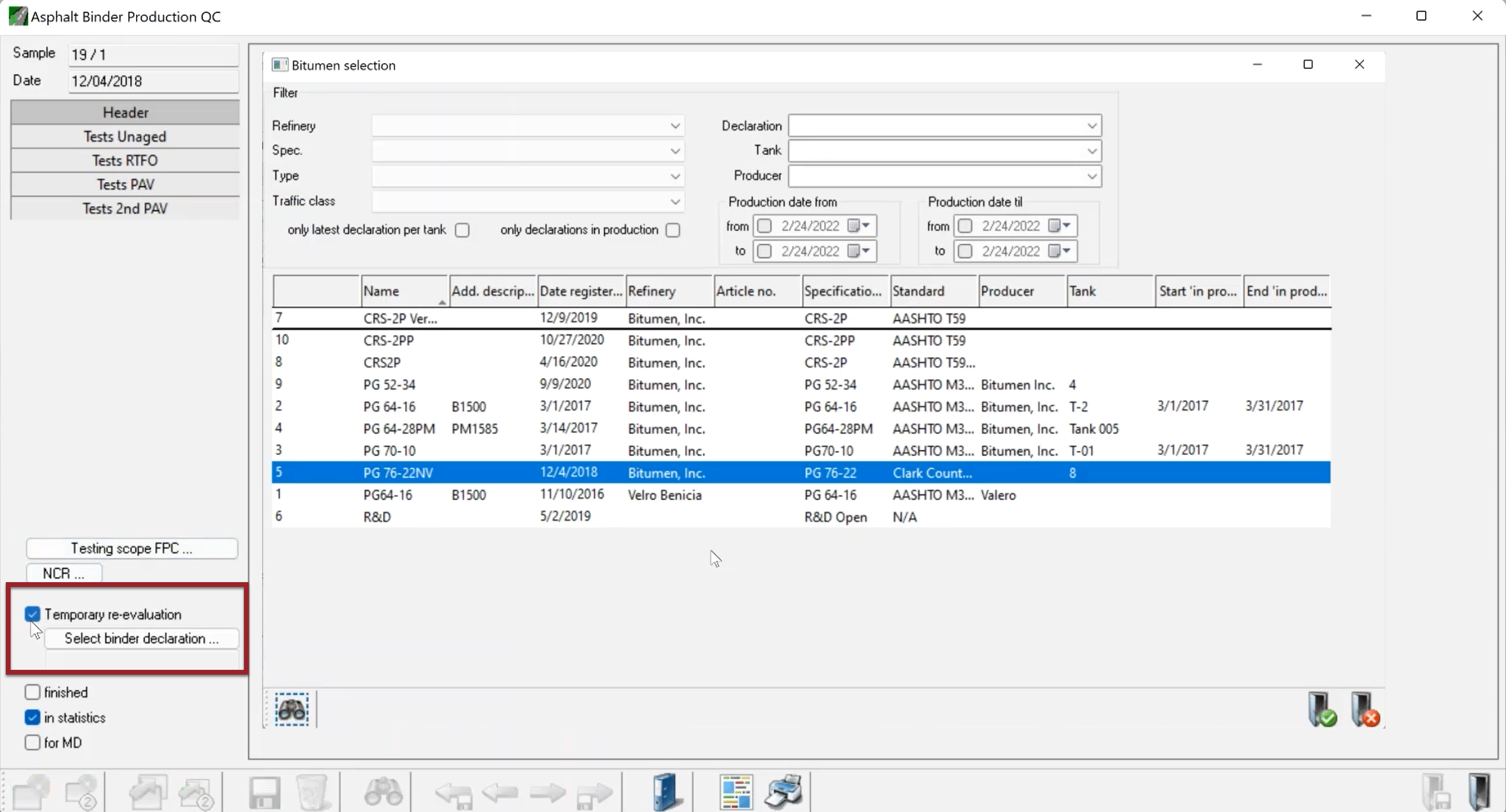 ---
VIDEO TRANSCRIPT
Generating Certificates of Analysis is a huge part of a binder producer's daily work. Producing them can be complicated and time-consuming when different agency formats and different binder specifications need to be followed. In this Lightning Demo, we will show you how LASTRADA's built-in features can quickly produce Certificates of Analysis from the same sample against different specifications and using different customer formats.
Binder data in CoA templates are two different things. In LASTRADA this gives me the freedom to create as many CoA layouts as I need to satisfy my customers. Let me show you what I mean. Here's a binder sample in LASTRADA, I want to go ahead and issue a CoA using this data, so I go ahead and I pick the report button and I run a CoA, and here it is now. If I have a different customer who requires a different layout, I simply go back to the same sample open the same template button and choose a different template.

All the templates in LASTRADA are customizable. So let's say I want to add a signature to this template, I do that and then I add that to my library, and when I run it this third time notice my signature is now at the bottom of this page. If this binder meets multiple specifications and I want to report the same binder data against a different specification. I do that simply by checking this box called temporary re-evaluation and then I pick the specification that I want to use for generating the next set of CoAs.
For more ways, LASTRDA can simplify your work, check out our other lightning demo videos at www.lastradapartners.com/ resources, or visit our contact page to speak with one of our engineers.