LASTRADA Partners Internship Program
Our goal at LASTRADA Partners is to help start the career of local college students in El Dorado Hills and surrounding areas by giving them an opportunity to intern for a professional engineering and software company, regardless of major.
We value interns as an integral part of our team, leveraging their contributions on critical projects that drive LASTRADA Partners forward. Like our employees, our interns are full contributors and often work cross-functionally with our various departments, enabling them to gain valuable hands-on experience while collaborating with the accomplished professionals on our team. LASTRADA Partners internships involve various aspects of on-the-job experience, mentorship, and training tailored to the student's education and interests.

After I completed my internship, I noticed that other companies would actually take me seriously as an applicant, which I feel is a testament to the skills I learned while interning at LASTRADA Partners.
-- Garrett Munt, Former Intern
Program History
Since the launch of our internship program in May of 2017, LASTRADA Partners has hired and successfully trained four local interns who have gone on to pursue degrees in various fields including Civil Engineering, Biology, Mechanical Engineering, and International Business.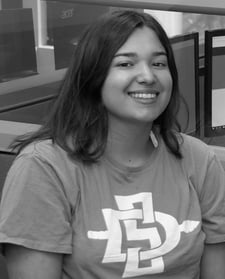 Jaclyn Brown, Civil Engineering Major

Jaclyn interned at LASTRADA Partners from October 2018- August 2019 while attending Oak Ridge High School in El Dorado Hills, CA. She worked on critical projects, including a soil group classification project for a major client, and learned how to read the ASTM D2847-17, which is a large soil classification standard that engineers use to estimate properties of various soil types. She is now enrolled at San Diego State University as a Civil Engineering major.

There is a very good chance you will be learning new things and you may not understand what to do, so ask questions. Everyone in the office is very friendly and will help you as best as they can.
---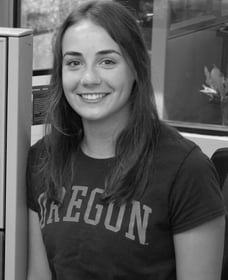 Madison Ridolfi, Biology Major

Madison began her internship at LASTRADA Partners in July of 2018 while attending Oak Ridge High School in El Dorado Hills, CA. She worked on various high-impact projects including the configuration of a mobile data collection software application Field2Base. During her time at LASTRADA Partners, Madison advanced her skills in team communication, project contribution, and technology which she will utilize in her undergraduate work and subsequent career. She will be attending University of Oregon as a Biology Major with a minor in Digital Humanities.

The internship program offers great experience in learning how to navigate new and often challenging tasks.
---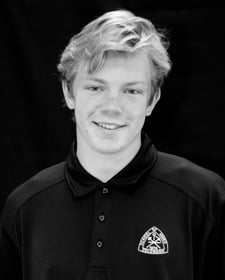 Lukas Yoffie, Mechanical Engineering Major

Lukas participated in the internship program at LASTRADA Partners from April 2018 -August 2018 while attending Oak Ridge High School in El Dorado Hills, CA. During his internship, Lukas contributed to many projects including one where he successfully worked through the conversion of a Microsoft Excel spreadsheet into an interactive spreadsheet on a mobile app for field work. He is pursuing a civil engineering Major at Colorado School of Mines.

I learned a lot about how to communicate and when to ask for help. Both of these skills are extremely helpful for both career and school.
---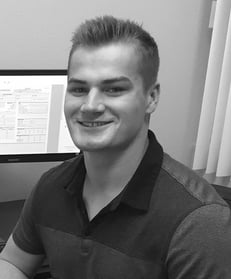 Garrett Munt, International Business Major

Garrett, a graduate of Oak Ridge High School in El Dorado Hills, interned with LASTRADA Partners from May 2017-August 2017 between his sophomore and freshman years at San Diego State University. He worked on critical projects including the development of templates for Caltrans CEM forms now in the LASTRADA library. Garrett began the internship with no prior construction experience and basic computer skills, but with an open mind and willingness to learn, he quickly learned how to collaborate with others and work towards company goals as part of a larger team. Garrett is a fourth-year International Business major with an emphasis in Spanish Western Europe.

As long as you work hard and demonstrate a desire to learn you will develop invaluable skills that will help you with any future jobs you choose to undertake.
---
Internships for High-School Seniors, Undergrads and Grad Students
The internship program offers opportunities to students currently enrolled in qualifying educational programs or institutions, and is intended to provide students with experience in a dynamic work environment that will enhance their educational goals and shape their career choices.
To be eligible for student programs, you must be enrolled in a high-school, college, university, or graduate program. For more information about available internship positions, contact us at careers@lastradapartners.com.